Course Catalog 2023-2024
Hispanic Studies
---
Ana María Díaz Burgos, Eric and Jane Nord Associate Professor of Hispanic Studies; chair
Yorki J. Encalada-Egúsquiza, Visiting Assistant Professor of Hispanic Studies and Faculty-in-Residence of Spanish House
Sebastiaan Faber, Professor of Hispanic Studies
Sergio C. Gutiérrez Negrón, Irvin E. Houck Associate Professor of Hispanic Studies
Patrick J. O'Connor, Associate Professor of Hispanic Studies
Claire T. Solomon, Associate Professor of Hispanic Studies
Carmen P. Tovar, Senior Lecturer of Hispanic Studies
Kimberly J. Tungseth-Faber, Instructor of Hispanic Studies and Director of Spanish in the Elementary Schools Program
---
Visit the department web page for up-to-date information on department faculty, visiting lecturers, and special events.
---
The Department of Hispanic Studies at Oberlin College offers an outstanding liberal arts education in the literatures, cultures, and histories of Latin America, Spain, and the United States, based on a solid and thorough knowledge of the Spanish language. Along with the Latin American studies and comparative literature programs, it is one of several departments and programs available that allow Oberlin students to engage with the Spanish-speaking world.
Many Hispanic studies students take advantage of opportunities for experiential learning. The Spanish in the Elementary Schools (SITES) program, for example, provides students enrolled in EDUA 301  with a rigorous training to teach Spanish in Oberlin's elementary schools. Recent Hispanic studies internships have included positions working with Spanish-speakers in Lorain, Ohio; editorial work; and work with refugees. 
See information about Research, Internships, Study Away, and Experiential Learning (RISE).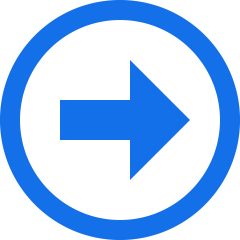 Explore Winter Term projects and opportunities.
---
Departmental Policies
Initial and Advanced Placement
The following score(s) will correspond to credit for the following course(s), fulfilling corresponding prerequisite requirements (if applicable) and counting toward total credits needed for graduation:
AP Spanish Language, 5  →  HISP 300 (one full course)
AP Spanish Literature, 5  →  HISP 300 (one full course)
IB HL Spanish, 6 or 7  →  HISP 300 (one full course)
Note: Transfer credit received for HISP 300 may count toward the Hispanic studies major, Hispanic studies minor, and the Spanish minor.
Students who begin learning Spanish at Oberlin will take HISP 101 . Beyond HISP 101 , the particular entry point within the sequence of language courses depends upon a student's background in Spanish and upon the results of the placement test, available online during the registration period. The placement test is required of every student with a prior knowledge of Spanish who wishes to enroll in a language course, except for students who qualify for HISP 300 credit through the AP or IB exam scores. Students who place into HISP 300 are encouraged to consider taking HISP 304  before taking HISP 306 , HISP 310 , HISP 317 , or HISP 318 .
---
Majors and Minors
---
Courses
---