Course Catalog 2023-2024
Physics and Astronomy
---
Robert P. Owen (Assoc. Prof.), chair
Mahmuda Afrin Badhan (Vstg. Asst. Prof.)
Stephen A. FitzGerald (Prof.)
Yumi Ijiri (Federighi Prof.)
Melinda A. Keller (Instr., Lab. Mgr.)
John H. Scofield (Prof.)
Jillian M. Scudder (Assoc. Prof.)
Jason E. Stalnaker (Longman Prof.)
Daniel F. Styer (Schiffer Prof.)
Bryan A. Terrazas (Asst. Prof.)
---
Visit the department web page for up-to-date information on department faculty, visiting lecturers, and special events.
---
The word "physics" originates from the Greek word for nature. Physicists attempt to understand the basic principles that govern the behavior of the natural world in which we live. The courses in physics and astronomy are designed to serve both students interested in science as an important part of a general education and those desiring intensive training in physical science.
Physics and astronomy students at Oberlin have opportunities to work closely with faculty members on research projects during academic terms, winter terms, and summers.
See information about Research, Internships, Study Away, and Experiential Learning (RISE).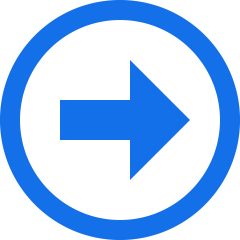 Explore Winter Term projects and opportunities.
---
Departmental Policies
Advanced Placement Credit
The following score(s) will correspond to credit for the following course(s), fulfilling corresponding prerequisite requirements (if applicable) and counting toward total credits needed for graduation:
AP Physics B, 4  →  PHYS 103

 

 (one full course)
AP Physics 1, 4 or 5  →  PHYS 103

 

 (one full course)
AP Physics 2, 4 or 5  →  PHYS 104

 

 (one full course)
AP Physics C (Mech.), 4 or 5  →  PHYS 110

 

 (one full course)
AP Physics C (Elec. and Mag.), 5  →  PHYS 111

 

 (one full course)
IB HL Physics; 5, 6, or 7  → PHYS 600 (one full course)
Note: Transfer credit received for PHYS 103 , PHYS 104 , PHYS 110 , and PHYS 111  may count toward the physics major and physics minor.
---
Majors and Minors
---
Courses
AstronomyPhysics
---